Your Sumner AC Installation Experts Have Been Cooling You Down Since 1998!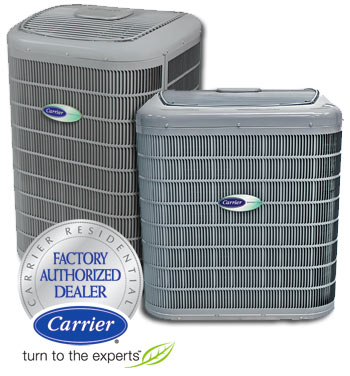 Here at All Seasons Inc., we know what it takes to stay comfortable in Sumner, Washington. Although summertime is perfect for spending the day at the lake or soaking in the beauty at a local hiking trail, temperatures can sometimes get on the warm side. That's why it's extremely important to have a high-functioning AC unit you can count on. Sometimes the best part about coming home is when you get to crank on that cooling system to full blast. That cool, refreshed feeling is what you desire in your home environment. All Seasons Inc., Inc. can make that a reality! With our top-notch air conditioning installation services, now could be the perfect time for that new AC unit you've always wanted! We're a Factory Authorized Carrier Dealer, meaning that we use the best equipment in the HVAC industry and combining that with our AC installation skills, we are the company to call. See reasons below for why we're the best air conditioning and heating company in Sumner:
Customer Driven
Many Services Available
Experienced, Friendly Staff
Exceptional Products
Fast and Responsive
Affordable Prices
Quick Installs
Wide Service Area
Financing Available
And More!
Are You Getting The AC Service That You Deserve?
Keeping your heating and cooling systems properly maintained should be a top priority in your home. When these systems aren't maintained on a regular basis, you could be throwing money down the drain. Over time, AC units, heat pumps, and furnaces start to lose their power. Just like most things, their performance fades, and so does their efficiency levels. All Seasons Inc. recommends getting a system checkup at least twice a year. This will ensure you're getting the full use out of your heating or cooling system. This can help you save thousands of dollars down the road and can help you reach the max-performance you desire from your AC system. See below for reasons why an HVAC checkup and regular AC service can maintain your Sumner home system in its best shape:
Assess your energy efficiency.
See if you're wasting money.
Diagnose your AC problem.
Evaluate system performance.
Check the age of your AC unit.
See how to improve performance.
Assess indoor air quality.
Receive professional advice.
And more!
Contact Us Today
If you are looking for long-lasting results to ultimate comfort, the All Seasons Inc. team strives for just that! You can call our team at All Seasons Inc. to schedule a service or submit an online request to get started immediately. We look forward to serving you!