Carrier® is one of the leading names when it comes to HVAC systems. Among their best-selling cooling systems are their ductless air conditioning units. In today's blog, All Seasons Inc., one of the top air conditioning companies in the local area, provides an overview of how these work.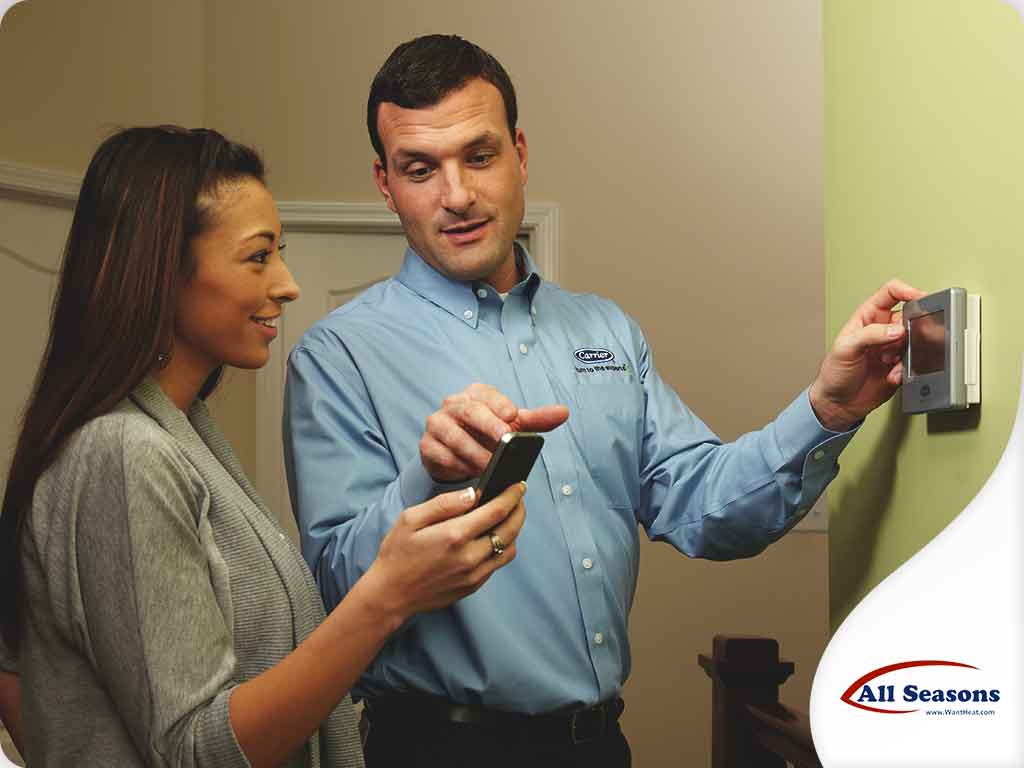 How AC Units Work
To better understand how ductless AC units work, it would be worth discussing how air conditioners function in general. They have three main components–the condenser, the evaporator and the compressor. The refrigeration cycle starts at the compressor, where the refrigerant turns into gas as it moves toward the condenser. The heat from the decompressed gas is then released through metal fins.
From the condenser, the refrigerant–in gas form–turns to liquid as it proceeds to the evaporator, where it goes through a tiny opening. Here, the flow rate slows down and reverts the refrigerant back to its gas form. The cold gas goes through metal tubes where the air is blown through. The resulting cool air is then released through the vents and ducts, after which the gas goes back to the condenser to begin the process anew. For furnace companies working on reversible HVAC systems, the whole process is flipped.
Ductless AC Units
Also known as ductless mini-split systems, these units are different from typical air conditioning units in that they have two units—one for the inside and another for the outside of the home. Installation is easy–no need for ductwork since the outdoor unit can be mounted on the floor outside the room or on a flat roof, and the indoor unit is mounted on the wall. The two units are connected by refrigerant tubing and electrical wiring, through which the refrigeration process occurs. 
Ductless air conditioners can either be a single-zone or multi-zone system. The former involves conditioned air being distributed to one specific area inside the home. The latter, meanwhile, has one outdoor unit which can be connected to up to five indoor units. Through this, cool air is delivered to multiple spaces inside the home.
For a permanent solution to indoor comfort, turn to All Seasons Inc. Our team has 25 years of experience in the design, installation and repair of residential heating and air conditioning systems. After working with our NATE-certified technicians, you'll have peace of mind knowing your new HVAC system ensures optimal indoor comfort.
You can also turn to us for your electrical needs. We're one of the electric panel companies in the local area, and we're ready to give your home's electrical system an upgrade. Call us at (253) 203-6200 or fill out our contact form to request a free estimate. We serve residents of Tacoma, WA.