Tacoma Air Conditioning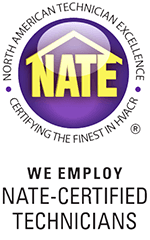 Just $75 Per Month!*
Don't buy just any air conditioner. Purchase the Best tacoma air conditioning.
These are the Best AC Units in Tacoma!
Carrier air conditioning installation includes:
Indoor Coil
Refrigerant Lines
Base Pad
Installation
Electrical circuit
Countdown Savings:
Februray: 20%
March: 15%
April: 10%
May: 5%
We employ NATE trained technicians, so you know the job is done right!
We will complete your air conditioning installation in just one day. We are fully licensed, bonded and insured. As a Carrier Factory Authorized Dealer in Tacoma WA.
100% Satisfaction Guaranteed!
*Price is limited to air conditioning in Tacoma and surrounding areas. Internet price advertised represents an add-on installation to an existing furnaces. Furnace to be located in a garage, or similar easy access. This offer represents 30,000 BTU (2.5 ton) comfort air conditioning system. Air conditioners this size will typically cool a home up to 2,000 sq ft. Field verification is required. Special internet price is limited to Tacoma air conditioning and surrounding area. Examples shown exclude tax & permits. These fees are not Shall be additional. Advertised monthly payments represent a 84 month financing at 3.99% interest and subject to credit approval. Certain terms and conditions apply. Please call for details. offer may expire without notice.
---
Download a Brochure:
---
Would you rather save up to 70% off your heating bill, and still cool your house?
Consider a new Hybrid Heat Pump
A Carrier Hybrid Heat Pump system, automatically determines the most efficient method to heat and cool your house. Carrier then takes advantage of all resources available. And will heat and cool your home to the perfect comfort level.
Contact Us Today
For premier air conditioning products and installations, call our experts at (253) 879-9144 to schedule a service, or submit an online request to get started immediately.