Ductless Heat Pump starting at just $2,850 Payments as low as $50 per month!*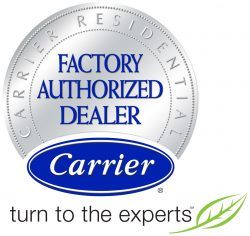 Tacoma Power
We are a preffered contractor working with Tacoma Power Ductless Heat Pump Project. What does this mean for you? We have been working with Tacoma Power for years before the ductless heat pump project was ever even a consideration, so you know we have the experience. Click here for more information about Tacoma Power Ductless Heat Pump project.
Puget Sound Energy (PSE)
We are an active Puget Sonund Energy Tier 1 Contractor Alliance Network (CAN) Member, so we are able to bring you PSE Rebates- Instantly! For the best PSE ductless heat pumps available, give us a call. You will enjoy your new high efficient ductless heat pump for years to come.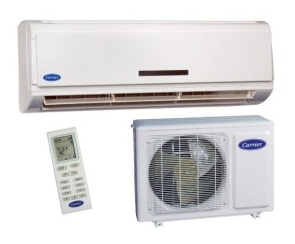 How Are We Different?
All Seasons Inc. is a Tacoma Carrier Factory Authorized Dealer. We have received factory training, so you can be confident your installation is done right! Because we are a Carrier FAD dealer, we offer a 100% satisfaction guarantee. We serve Tacoma, Puyallup, Bonney Lake, Orting, Federal Way, Auburn, and greater Puget Sound area. We employ NATE and EPA technicians, so you get the best of the best. Carrier provides factory training, so we are always on the cutting edge. We are WA State Electrical and General Contractors, so we pull all required permits. You will have the confidence your project will done right, the first time! We pride ourselves on turn-key service. In most cases, we can install your ductless heat pump in just one day, so start enjoying a more comfortable home today.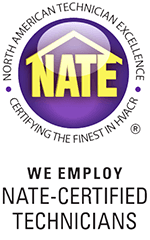 Start Saving Money- 50% off your heating bill
A ductless heat pump is a high efficient heating and cooling system that does not loose heat or leak air like a traditional central heat pump system. Because modern ductless heat pumps are inverter driven, the compressor uses just a fraction of power, so you save energy and money.
As an investment, you will see a payback on investment (POI) in just a few short years. Over the life of your system, Return on investment (ROI) often exceed 300%, so invest in your home.
*Price reflects a typical 12,000 BTU installation after instant rebate, but before tax and permits.
Contact Us Today
For efficient heating and cooling solutions, choose All Seasons Inc. We offer high quality ductless heat pumps to save customers energy and money. Call us today at (253) 879-9144 to schedule a service or submit an online request to get started immediately.