Save!*
Carrier Cool Cash Rebates are available for a limited time on qualifying high-efficiency furnaces, heat pumps, and air conditioners. Install a programmable thermostat, Air Purifier, humidifier or carbon monoxide detector, and then save even more.
Carrier Cool Cash Rebate has ended for Fall- 2019.
Please check back in the Spring.
Current Promotion: 10 Year Parts and Labor on select Carrier Infinity systems. Call for details.
Over $4,000 Total Savings!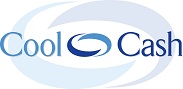 When Combined with Certain Local Utility Rebates.
Instant Carrier Cool Cash Rebates
are exclusive only by your Carrier factory Authorized Dealer. All Seasons works with Puget Sound Energy (PSE). We are also a Tacoma Power (TPU) Preferred Contractor. Together, we are now able combine savings to offer you the greatest value. not just savings, but Instant Savings in Tacoma WA!
What better way to improve your comfort while lowering your energy bill?
Experts agree, we are in for another cold winter, so avoid the rush. Start enjoying your new system today.
Long-Term Savings:
Energy Star-rated high-efficiency furnaces and air conditioners save you up to 30% on your utility costs, so you get quicker payback periods.
To find out more, Contact us or give us a call. Our award winning staff are here to help.
For the Carrier Rebate center, click here
Additional rebates available in Tacoma, Gig Harbor, Puyallup, and where PSE (Puget Sound Energy) provides your electric or gas.
*For credit-qualified customers. Carrier Cool Cash Rebates are available on qualified equipment only and during certain time periods.