Peninsula light Ductless Rebate
These Systems can be installed starting at just $2,350*
*After rebate plus tax and permits.
Contact Us to find out more or to schedule an free Energy Analysis.
Convenient Financing on approval of credit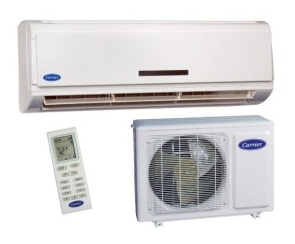 What is a Peninsula Light Ductless Heat Pump System?
A Peninsula Light Ductless Heat Pump is a high efficient electric heating and cooling system. These can be easily installed as your new primary heat source. These are a perfect fit for electric heated homes. Baseboard and wall heaters can be an inefficient and drafty heat source. A ductless heat pumps are able to heat and cool homes at a fraction of the cost. A ductless heat pump (DHP) also provides a much greater level of comfort. The Peninsula Light Ductless heat Pump program offers a $1,000 rebate. Just install one of these to replace your old electric heat source.
Peninsula Light Ductless Heat Pumps use 20 to 50 percent less energy to heat your home.
Greater level of comfort. An ultra quiet fan evenly circulates air throughout your home. Hot and cold spots are a thing of the past.
Low cost to you. We get the job done quick and turn key. This means little or no disruption to your home.
Air conditioning is a feature that comes standard. This means you can get rid of those old window A/C units.
Rebate Qualifications
Your heat pump must be AHRI certified. They must use an inverter driven compressor. Your heat pump must produce a least 12,000 BTU's of heat.
You must be using electric heat as your primary heat source. This may include electric zone (baseboard, cable, wall heater), electric hydronic or an electric forced air furnace.
We must install at least one wall unit in the main living area. Your living room is a good example. A ductless heat pump installed in only a bedroom, does not qualify. Bedrooms may qualify when a multi-head system is installed. This type of Peninsula Light ductless heat pump may incur additional costs.