PSE Auxiliary Lock Out Rebate $300 for Heat Pump Sizing and Lock-Out Control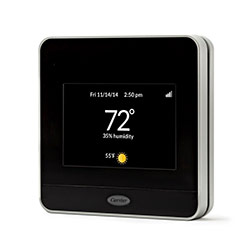 To qualify for the PSE auxiliary lock out rebate, customers must provide PSE sizing documentation completed by a qualified contractor indicating the system is properly sized for the home and meets PSE program requirements.
New air-source heat pumps must have Heating Season Performance Factor (HSPF) of 8.5 and Seasonal Energy Efficiency Rating (SEER) of 14.
Existing air-source heat pumps do not have to meet minimum HSPF/ SEER, however, existing air source heat pumps more than 12 years old are not eligible.
Lock-out control for auxiliary heat (electric or natural gas forced-air furnaces) must be set to 35 degrees Fahrenheit. Propane furnaces are not eligible.
For a full list of qualifications or to apply, download a rebate application