According to furnace companies, the furnace is an integral part of any home and breakdowns can be a major issue for you, especially if they happen during the winter season. This is because a broken furnace can cause your home to lose heat, which in turn can cause the pipes to freeze and can even damage your electronics. Before you call a professional, however, there are a few things you can do to see what might be the cause of the problem.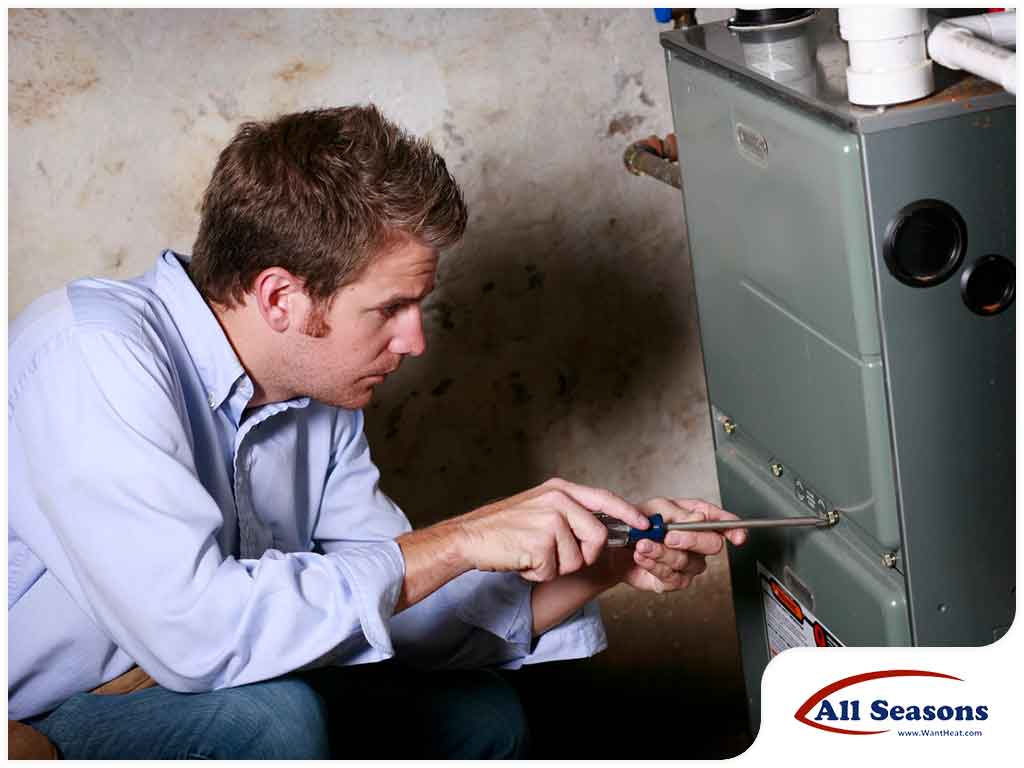 Inspect the Blower – Furnaces have something called a blower compartment, where the mechanical parts of your furnace are stored. If your furnace won't turn on, check the inspection window of this compartment to see if there's a flashing green light. If the light is red or isn't flashing at all, it's possible the blower motor, transformer, control board or run capacitor is damaged. This should be fixed by a technician immediately.
Check the Condensate Pan – If the blower isn't the issue, check the condensate pan's reservoir. Professionals say that if it's full, your heating system won't turn on until it's drained. Check the condensate pipe for blockages as well, as this may cause the pump to lose power and will need to be replaced.
Look for the Pilot Light – Next, check beneath the furnace to see if the blue pilot light is lit. If it isn't, don't worry; this is a common occurrence that can be remedied with the strike of a match.
Examine the Wiring and Circuit Breaker– Even if your furnace runs on gas, it will still need power to operate. If you suspect that power is the problem, check for a blown circuit breaker and look for any wires that may have become corroded or been chewed through by pests . If there are problematic wires, enlist the services of electric panel companies to fix it.
Make Sure the Gas Valve Is Open– If none of the aforementioned items turn out to be the reason why your furnace won't start up, make sure that the gas valve is completely turned on so your furnace will have a sufficient supply to fire up the furnace. If this still doesn't fix the issue, call a furnace company to determine the root cause of the problem immediately.
Make your search for air conditioning companies easier by turning to All Seasons, Inc., your leading professionals when it comes to air conditioning and HVAC installation services. Give us a call at (253) 879-9144 or fill out our contact form to request more information. We serve homeowners in Puyallup, Tacoma, and other nearby areas in WA.