About Us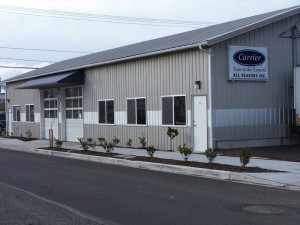 Company Background
After earning a degree in the science of heating, air conditioning, refrigeration, and solar energy, owner David Bradshaw served as lead service technician for a well-known heating company in the Puget Sound area. After gaining 10 years of experience and expert industry knowledge, Bradshaw knew there was a better way to provide HVAC services. As a result, he founded All Seasons Comfort in 1993, to specialize in high efficient heating and cooling options. All Seasons constantly strives to improve customer service, energy efficiency, and indoor comfort. After years of working hard to serve Tacoma WA, we incorporated in 1997. About us; by changing our name to "All Seasons Inc." our team does not stop working to deliver talent, service and to find energy-efficient solutions across Tacoma WA.
Why Choose Us?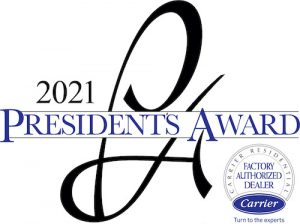 If you are looking for the perfect blend of knowledgeable technicians and high quality HVAC equipment, All Seasons Inc. is the HVAC company for you. We strive to provide expert heating, air conditioning and indoor air quality solutions. Couple this with exceptional customer service. By focusing this goal, the All Seasons team consistently provide innovative services and products that more than satisfy our customers' HVAC needs.
For HVAC installations, we offer industry-leading Carrier® products with the most advanced technology. Aiming to ensure complete comfort and safety in customer's homes, we keep our services unique and energy efficient. As three time Carrier® President's Award recipient, All Seasons Inc. master HVAC knowledge and skills that translates into our exceptional customer service! Along with this honor, we are a NW Ductless Heat Pump Project Master Installer. Because we are a master installer, you know our ductless heat pumps are installed beyond industry leading standards. When looking for a highly trained ductless system expert, Make us the HVAC company to choice. We will not be disappoint you.
Future Location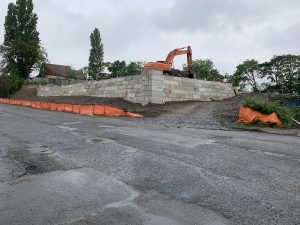 As we continue to grow, we recently broke ground at our new future location 1219 E 26th ST. Due to construction delays related to WA Covid-19 construction guidelines, this project has been delayed. Estimated completion date: Late 2021.
We will keep you posted as things continue to develop.
If you're looking for installations, repairs, maintenance and more, All Seasons Inc. has the products and solutions for your HVAC needs. Contact our residential HVAC experts at (253) 879-9144 to schedule a service or submit an online request to get started immediately.