Air Conditioning Experts
Do you need Air Conditioning in Tacoma?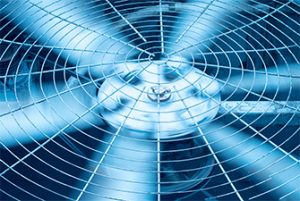 Your air conditioning system is essential to the enjoyment of your home. In Tacoma and Pierce County, it's important to have a skilled and certified technician on hand at all times. Especially during Tacoma's hot months. At All Seasons, our NATE-certified technicians can be trusted with your residential air conditioning needs. We provide the permanent solutions needed in your home. Whether you are looking to install a new air conditioner or repair a broken system, the All Seasons team is at your service from inquiry to installation.
Your Source for Achieving Home Comfort
We perform a variety of services including installations, replacements, repairs and maintenance of air conditioning systems. When it comes to solving cooling problems, our technicians will get the job done right the first time. Our air conditioning experts provide comprehensive detail solutions, as well as honest advice, to help you determine what product works best for your home. As a Carrier® Factory Dealer, we offer quiet, efficient A/C systems. These A/C systems will allow your home to reach maximum indoor comfort.
Expert Air Conditioning Service & Repair
We know the frustration when your cooling system isn't working, especially on a hot summer's day. Our experts provide fast and friendly cooling services when determining the repairs that you need. The All Seasons team is just a call away, to provide your home comfort.
Planned Maintenance
By maintaining your cooling systems year-round, you are less likely to experience spontaneous system breakdowns. At All Seasons Inc, we take care of our customers' cooling equipment, so they are able to maintain indoor comfort and reduce and repair costs. We highly recommend our customers take advantage of our thorough maintenance program.
Contact Us Today
With All Seasons Inc, your cooling equipment installation, replacement, repair, or maintenance is based on your exact needs. Call our team at (253) 879-9144 to schedule a service or submit an online request to get started immediately.