When is a Good Time to Replace Your Furnace or Heat Pump?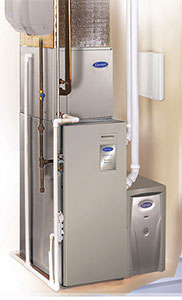 Here are a few key points to consider:
How old is your current heating system? Most manufacturers expect a 15-year life on a properly maintained system. However, it is not uncommon to see your HVAC system last 20 years or more.
How happy have you been with your HVAC system? Can you rely on its performance? Does your current heat pump or furnace keep you comfortable?
What is your threshold for breakdown or repair? Remember as your HVAC system matures, breakdowns become more frequent. And more costly.
How long do you intend to stay in your home?
We're Tacoma's #1 Choice for Furnace and Heat Pump Installation Services!
If you decide you're due for a new heat pump, furnace, or AC unit, give us a call today. We can ensure you choose the perfect unit for you and your home. All Seasons Inc. has the best heating services in the Greater Tacoma area and you can't beat our products. If you're tired of dealing with a poor functioning furnace or heat pump, don't hesitate to call us. We can set you up with an exceptional, highly-efficient heating system that is built to last. Call the heating company Tacoma residents know and trust, All Seasons Inc.
Check out our FREE scorecard below to help you decide if a new furnace or cooling system is the best option for you:
Download your free furnace scorecard here
Contact Us Today
If you are unsure if you need a furnace or heat pump repair or replacement, the experts at All Seasons Inc. know which will work best for your home comfort. Call us at (253) 879-9144 to schedule a service or submit an online request to get started immediately.