Tacoma's Full-Service HVAC Heating and Air Conditioning Company
All Seasons Inc. is a family-owned and operated heating and air conditioning company. We proudly serve Tacoma, WA, and the surrounding area with expert, reliable services. Our team has over 30 years of experience in the design, installation, service and repair of residential and commercial heating and air conditioning systems.
Heating and Air Conditioning
Improving lives by providing superb indoor comfort is our goal. Because of our team's outstanding industry knowledge, premier solutions and effective results, makes us your local HVAC provider to trust. After working with our NATE-certified technicians, you'll feel at ease and in control of your indoor comfort.
HVAC Services We Offer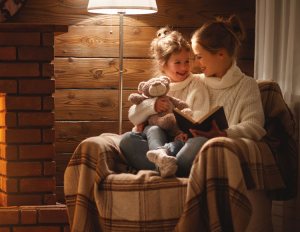 The experts at All Seasons Inc. can tackle any job. If you're in need of a long-lasting HVAC solution, look no further. We serve our customers by offering numerous heating and air conditioning services. Just a few include:
Exceptional HVAC Heating and Air Conditioning Service for Homes & Businesses in Tacoma, WA
No matter what type of work we perform, there is no guesswork that goes into an All Seasons Inc. job. Our technicians undergo Factory Training, so they keep them on top of their game. Our company and technicians are all properly licensed. This includes our WA Electrical Contractor License. In order to save money, not all heating and air conditioning companies carry this license. Why is All Seasons Inc. different? so we don't need to rely on sub-contractors. Relying on 3rd party contractors, results in slowing- down your installation process. Because your time is so valuable, we can usually install your new system in just one day!
Our HVAC Technicians
All of our technicians engauge with Washington State Continuing Education (CEU's). We make this investment, so you receive the highest level of service. Our customers find that our technicians get any job done quickly and precisely. We get the job done right the first time, so you can go on with your life. we look forward to developing strong customer relationship to last for years to come.
Partner With Our Team Today!
Our quality service and trustworthy technicians will leave you feeling confident that you made the right choice. With a team like All Seasons Inc., you will not be disappointed. We provide 24-hour emergency service, for moments when you need us most! Contact our experts at (253) 879-9144 in Tacoma, WA, to schedule service or submit an online request.