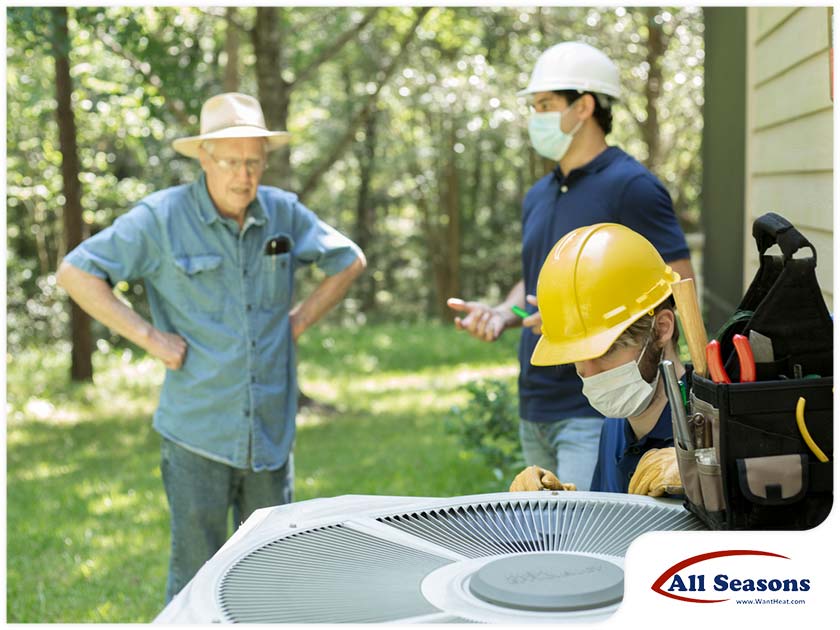 Covid-19 Essential Services
HVAC are essential services under the Washington State Coronavirus (Covid-19) Response. We are currently no longer under the emergency covid-19 order. We are here- ready to service, repair, or install your Heating & air conditioning system.
Personal Protection Equipment (PPE)
Our technicians show up with gloves, facemasks, eye protection, and especially sanitizing equipment. Most importantly, we maintain social distancing. This includes our service invoices as as well. We are able to generate these electronically for your protection.
Limit Access & Covid-19
We limit our access into your home to only what is necessary in order to complete our task. Often, we can complete our work from your garage our outdoors (location of your HVAC equipment). Unlike days of the past, we e-mail repair recommendations and invoices. We take these modern electronic features for your your convenience, but most importantly your safety.
For more information about ongoing changes in Washington State with regards to Covid-19, click here
If ever you have questions about our service and interaction policies, please contact us at (253) 879-9144, or drop us an email- Contact us@wantheat.com