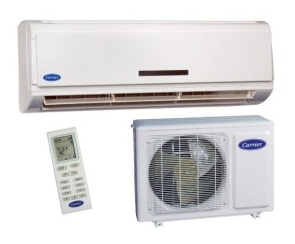 $800 PSE Ductless Heat Pump Instant Rebate With Qualifying Ductless Heat Pump Systems
What is a Ductless Heat Pump?
A ductless heat pump is a highly efficient heating and cooling system. It is easily installed as a heat source for electrically heated homes, when located in Tacoma, Puyallup Bonney Lake, and surrounding area in WA. This includes homes with electric wall heat. This is a great option if you have no gas available to your home. Other benefits include:

A Ductless Heat Pump uses 25- 50 percent less energy to heat your home, so you get 20-70% energy savings.
An ultra-quiet fan evenly circulates air throughout the room(s), so you experience a more comfortable home. eliminating hot and cold spots.
Install is quick, simple and not expensive, so there is little or no disruption to you or your home.
Puget Sound Energy Ductless Heat Pump Systems come standard with A/C, so get rid of those window units.
Convenient financing available on approval of credit for PSE ductless heat pump customers.
Do I Qualify?
To qualify for your $800 PSE Ductless Heat Pump Rebate:
Your ductless heat pump must use inverter technology and be a minimum of 1.0 ton in size (12,000 BTU of heat).
Your home must be currently using Puget Sound Energy (PSE) electric heat as your primary heat source. This includes: electric zonal (baseboard, cable, wall heater), electric hydronic, or electric furnace.
You must install at least one ductless heat pump in the main living area of the home. If in a bedroom, it will not qualify. If you would like one of these in your bedroom, your rebate may be allowed if installed with a living room unit. We call this a multi-head or multiple wall unit installation.
Your home cannot have an existing heat pump, ductless heat pump, or natural gas service. Even if the only use is for cooking, or it will not qualify.
If you do have gas to your home, your ductless heat pump may still qualify. If your PSE ductless heat pump meets a minimum 10 HSPF, it may still qualify for a tier- 3 Heat pump rebate up to $800.
We service the following areas:
Tacoma,  Bonney Lake, Puyallup, Federal Way, Graham, Spanaway, and the surrounding area.
To find out more about your PSE Ductless Heat Pump Rebate, please  Contact us to schedule a free Energy Analysis.