PSE Gas Furnace $700 Rebate

We have joined with Puget Sound Energy to offer high efficient ENERGY STAR 95% AFUE qualified natural gas furnaces. First, there's our $700 PSE Gas Furnace Rebate. Second, there is comfort of knowing that your new energy-efficient natural gas furnace will keep saving you money all winter long, thereby lowering energy bills.
A Carrier gas furnace combined with a high efficient Hybrid Heat Pump may quality for a Puget Sound Energy $500 heat pump rebate. Contact Us to find out more and receive a free Energy Analysis.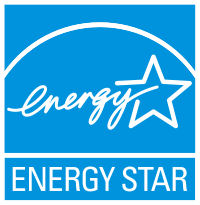 ENERGY STAR qualified Natural Gas Furnaces and Hybrid Heat Pumps:
Helps our environment by reducing energy, so it limits the need for more power plants.
Pays for itself by lower energy bills.
Do I qualify for an instant PSE Gas Furnace Rebate from Puget Sound Energy & All Seasons Inc.?
Receive a $700 instant rebate when you purchase an AHRI Certified® or ENERGY STAR® qualified high-efficient gas forced-air furnace from All Seasons Inc.. This is an instant rebate, so it we will deduct it directly off your invoice!
To be eligible for PSE's instant gas furnace rebate from All Seasons Inc.:
You must be a PSE natural gas customer. If you currently use electric to heat your home, you may qualify for a heat pump rebate. Even better, you may qualify for a gas conversion rebate from Puget Sound Energy instead.
You must purchase a high efficient forced air gas furnace from All Seasons Inc.
Your furnace must be certified with an AFUE of 95 percent or higher.
Your gas furnace must be your primary source of heat. However If your furnace system includes a new or existing heat pump, you may be eligible for a PSE Heat Pump Rebate up to $500.