Roof-mounted or rooftop units (RTUs) are a popular option in commercial structures. This self-contained system can effectively heat and cool certain areas. It's a packaged unit with an evaporator and condenser coil, compressor, heat source and fan. You can determine if this type of equipment is ideal for your property by consulting experienced heating and air conditioning companies.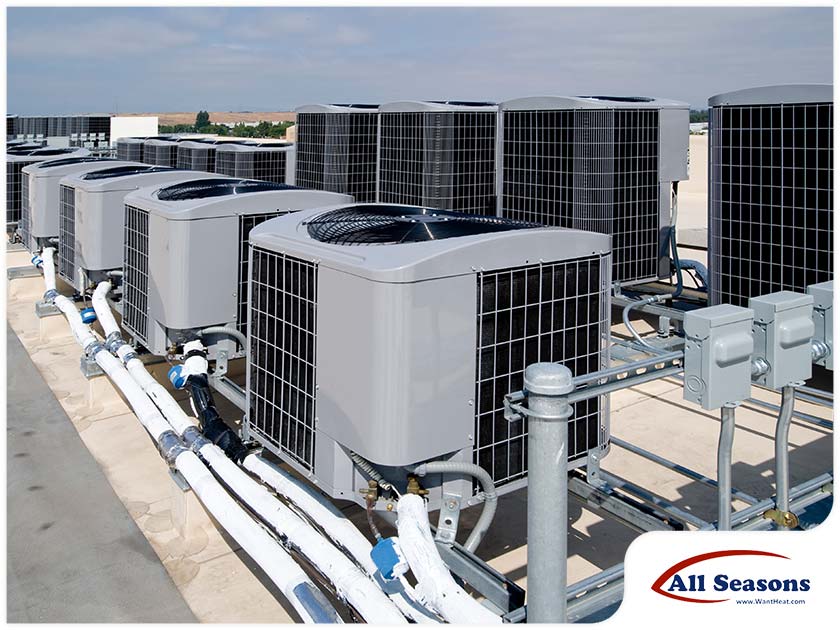 Continue reading to learn more about RTU HVAC systems and their pros and cons.
What is an RTU HVAC System?
Commercial property owners prefer RTU systems because of how compact they are. Experts call this type of equipment a "packaged unit" because the entire HVAC system is in one self-contained unit. Moreover, RTUs are common in small commercial buildings such as shops. They supply conditioned air to specific areas via ductwork.
What Are Its Pros?
Ease of installation. The components of an RTU HVAC system are factory-made, and most are usually already pre-installed. This means that HVAC and furnace companies can install them quickly and easily.
Space saving. Another great thing about RTUs is that they don't take up as much space because they're out of the way on the roof. In fact, one of the best spots to install an HVAC system in a commercial building is the rooftop. Also, with an RTU system, you don't need to worry about compromising your property's curb appeal.
Added convenience. An RTU HVAC system can meet both your building's heating and cooling demands. It's also easier to repair and maintain. In addition, technicians can safely access the equipment without disrupting business operations due to its location.
What About Its Cons?
Since an RTU HVAC system is on the roof, it's more exposed to harsh elements and weather conditions. As a result, it's more prone to damage as well as wear and tear. You can help prevent issues with your equipment by investing in regular inspections and tune-ups.
For your commercial heating and cooling needs, choose All Seasons, Inc, one of the area's best HVAC and electric panel companies. Call us at (253) 879-9144 or complete our contact form to schedule an appointment. We work with clients around Pullayup and Tacoma, WA.