Thermostats for residential HVAC systems are no longer limited to the manual type. Sure, manual thermostats still have their uses, but there are two new and exciting options on the market today that allow homeowners to customize their home's comfort levels in ways that make regulating your home's temperature much easier and more convenient. These options are programmable and smart thermostats.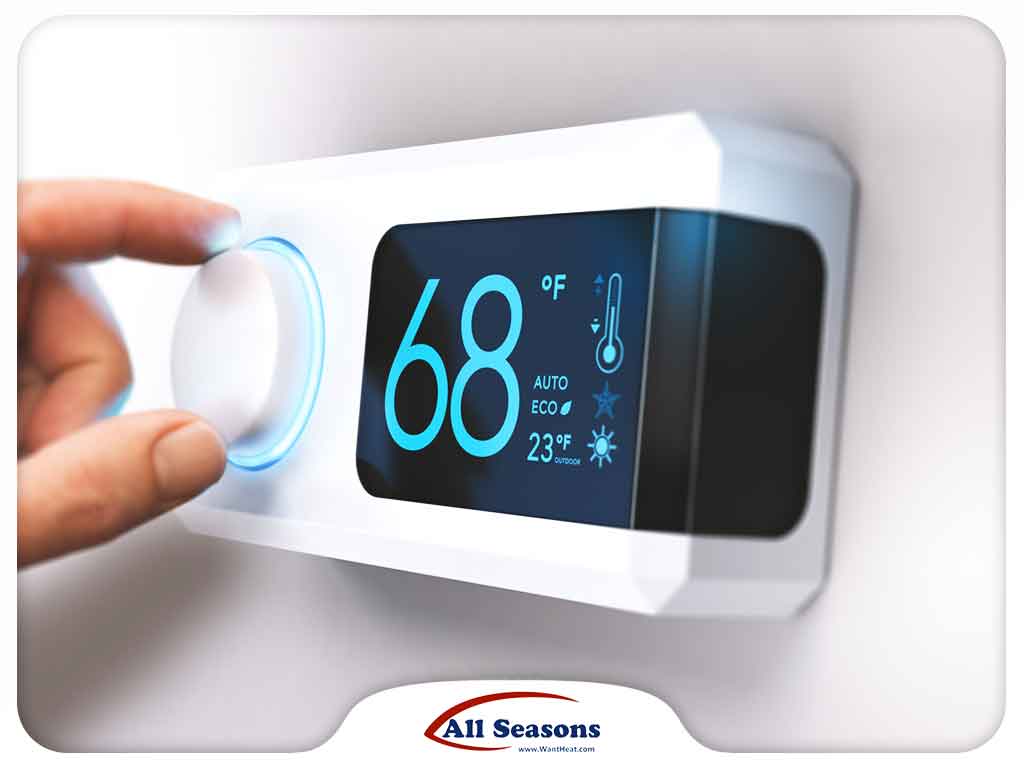 All Seasons Inc., one of the top local heating and air conditioning companies, discusses the difference between the two.
About Programmable Thermostats
Cooling your home is responsible for at least half of your energy costs, and with summer already here, you don't want to see your utility bills skyrocket. As such. saving some money without sacrificing comfort is something to consider. You can do this with a programmable thermostat upgrade.
With this type of thermostat, you can enjoy the benefits of customization and energy savings. This device allows you to schedule and set your preferred temperatures for each day of the week. It automatically adjusts on its own, which is helpful if you're asleep or you and your family aren't at home for a significant portion of the day.
Heat pump and furnace companies like ours, however, recommend relying on a certified HVAC technician to perform the upgrade. They can determine which programmable thermostat is compatible with your existing system.
About Smart Thermostats
A smart thermostat is very much like its programmable counterpart in that it allows you to control your temperature settings and schedule them over the course of the week. The only difference is that it comes with features designed for the modern, tech-savvy homeowner.
Many smart thermostats come with an app that can be installed on your mobile phone. As long as you have a Wi-Fi connection, you can control the system from your personal device, even when away from home. A smart thermostat can also provide detailed reports of your energy consumption, run times and even notifications on filter replacement.
All Seasons Inc. offers exceptional thermostats from Carrier®. They're reliable, easy to use and make controlling your system a breeze. No matter what type of HVAC system you have at home, you can be sure our highly-skilled technicians will provide you with the right thermostat solution.
We're also one of the local electric panel companies. We can work on installing new electric panels to make your home safer and allow for future safe electrical upgrades. Call us at (253) 203-6200 or fill out our contact form to learn more about our services. We serve Tacoma and Gig Harbor, WA.