Regularly maintaining electrical material fittings, appliances and devices in and around the home is an essential task for every homeowner. This enables everything that's powered by electricity to run smoothly while creating an environment free from any hazards that may cause property damage and injuries.
All Seasons Inc., one of the top electric panel companies in the local area, explains how prompt and proper electrical maintenance translates directly to home safety.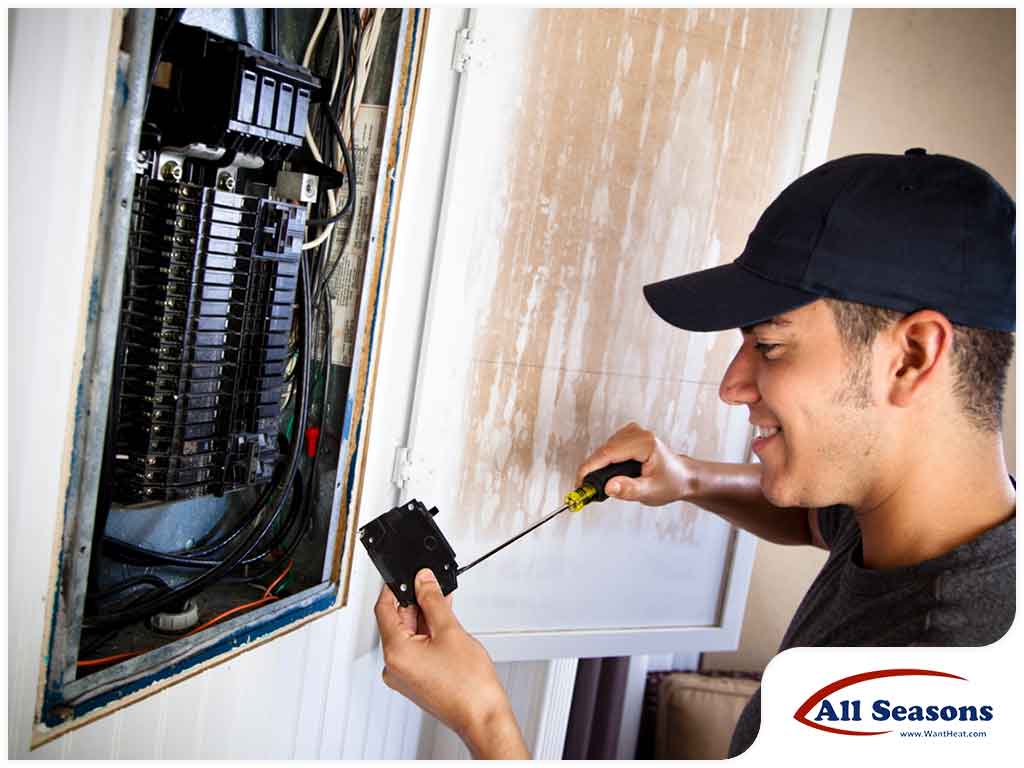 Fire Hazards
Fires that break out in homes are mostly the result of faulty electrical wiring. In time, heat from the wires diminishes the protective covering to the point of breaking down completely. Bare wires that come into contact with each other begin to short, sparking a fire that can spread to other areas where the lines run. Through regular electrical maintenance, these instances can be avoided. Our pros can perform an inspection to check on outdated electrical panels that may need an upgrade.
HVAC Systems
A functional HVAC system is necessary to ensure overall comfort throughout the home. Sometimes, however, extreme heat variations caused by inefficient heat pumps or AC units can put senior citizens, small children and sick individuals at risk. Furnace and air conditioning companies like ours offer maintenance programs that ensure all systems remain in tip-top shape. Inspections can be done either annually or semi-annually, with the latter occurring before the onset of summer and winter.
Outdoor Lighting
Adequate lighting in and around the home is essential for the protection of family members and guests, as it helps prevent incidents of slipping and falling. In addition, outdoor lighting increases your home's safety by deterring burglars. To ensure that the outside of the home stays well-lit, this lighting must be regularly checked and replaced as needed.
For your HVAC and electrical needs, turn to All Seasons Inc. We're one of the leading furnace companies with Carrier® Factory-Authorized Dealer distinction. This means we offer quiet, efficient HVAC systems that allow you to attain energy savings without sacrificing indoor comfort. Call us at (253) 203-6200 or fill out our contact form to request more information. We serve residents of Tacoma, WA, and surrounding areas.