"Green" construction is growing in popularity thanks to the need for homeowners to tackle the problem of rising energy costs. In fact, many homes today are constructed using standards that require improved airtightness and insulation. The energy efficiency is there, which is excellent, but the downside is that the natural flow of fresh air into the home is arrested, resulting in poor indoor air quality.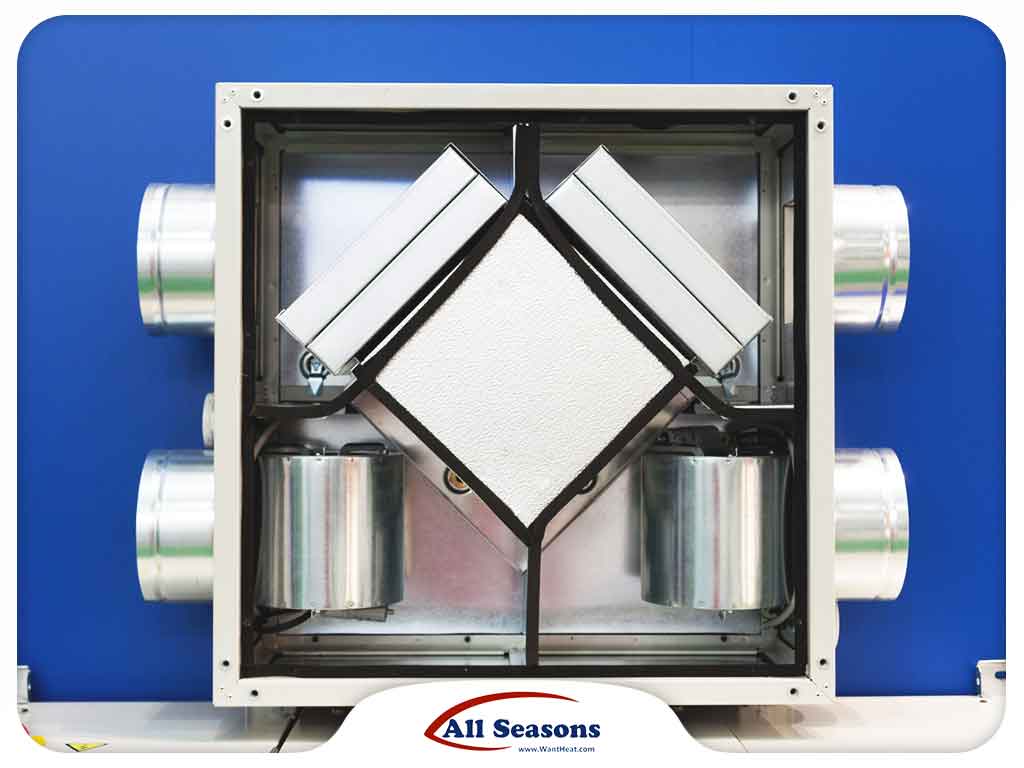 Fortunately, there are certain types of air exchange systems that can help purify indoor air without sacrificing energy. These are heat recovery ventilators (HRVs) and energy recovery ventilators (ERVs). All Seasons Inc., one of your local heating and air conditioning companies, explains the differences between the two.
About Heat Recovery Ventilators
HRVs are systems that expel stale air from inside the home while pulling in fresh air from the outside. They capture heat during this process to prevent the loss of energy inside the home. Such systems are commonly used in homes where the primary concern is high humidity during the heating season. The indoors become more comfortable since these ventilators eliminate excess moisture in the air.
About Energy Recovery Ventilators
ERVs, meanwhile, work in much the same way as their counterparts. The only difference is that they recover both heat and moisture to ensure comfort indoors. Such systems are commonly used in homes where moderating between humidity extremes is a year-round concern. When paired with AC systems, they can help reduce cooling demands while improving indoor air quality.
Which One Is Better?
Heat pump and furnace companies will tell you that each home is different. The choice of an HRV or an ERV should be determined based on the situation inside each individual residential property. Homes with indoor humidity issues can use HRVs, while those that lack enough moisture in the air can go with ERVs.
Despite their differences, both ventilation systems give homeowners control over the air quality and air exchanges within their homes. No longer will they need to rely on inherent—and often inadequate—leaks to provide ventilation.
Turn to All Seasons Inc. for all your HVAC needs.  We offer industry-leading Carrier® products of the most advanced technology with an aim to ensure complete comfort and safety in our customers' homes. We keep our services unique and energy-efficient.
We're also one of your local electric panel companies. We can help install new electric panels that will make our customers' homes safer and allow for future safe electrical upgrades. Call (253) 203-6200 to learn more about our services or fill out our contact form. We serve residents of Tacoma, WA.