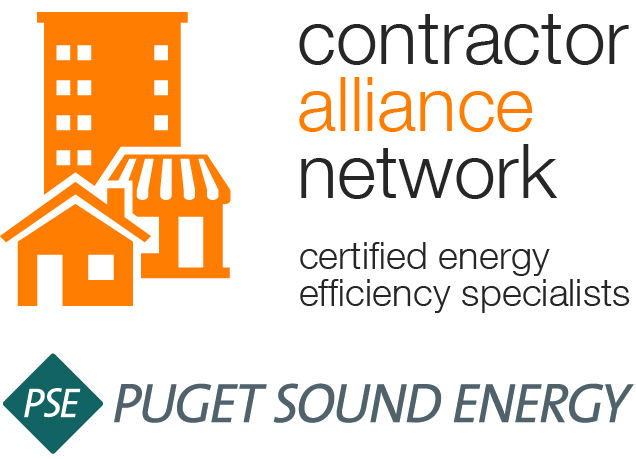 Heat pump Upgrade Rebate Expires
Although experts agree, upgrading your current heat pump will pay for itself in energy savings alone, Puget Sound Energy is focusing their energy saving measures where they feel customers will see the largest benefit.
Heat Pump Energy Savings
Where you can save 10-20% of your energy savings by upgrading your current heat pump, you can capitalize on a whopping 70% or better by converting an electric furnace to a central heat pump system.
Think of it this way, if you have a 8.2 HSPF heat pump (standard), and you upgrade to a 10 HSPF, you are getting on average 10 BTU per watt of energy you consume, as opposed to 8.2 BTU per watt. This will result in an 18% increase in efficiency (21% savings). If you currently spend $1,000 to heat your home, you can expect to see over $200 in energy savings.
If that same home heats with just an electric forced air furnace, you would be paying nearly $2,500 per year in energy! Because electric forced air heat (electric resistance) is so inefficient, you would save $1,500 per year or more by simply installing a standard heat pump. If you convert from electric forced air to a 10 HSPF heat pump, you can expect savings of $1,700 or more.
Site Built Homes
Site Built Homes that using Puget Sound Energy should look into converting from all electric heat to a high efficient heat pump. First of all, you may be eligible for a $1,500 rebate. Second, You will use less energy that will save you money. Third, You will enjoy the added benefits of air conditioning. Fourth, You will increase the value of your home. Finally, special finance terms make this an attractive and affordable option that should be considered.
Manufactured Homes
Mobile Homes that use electric forced air furnaces will see even a bigger benefit. Puget Sound Energy offers up to $2,400 to convert your manufactured home to a high efficiency heat pump!
Rebate Savings
When you consider this unique opportunity, you can see how a rebate form Puget Sound Energy (PSE) can really stack up.
Reduce Energy Cost
Save on Installation
Special energy saving financing available
Increase home value
Increase Home Comfort
New Heat Pump Rebates in 2020
Puget Sound Energy (PSE) launches new rebates for 2020. Despite the retirement of PSE's heat pump upgrade rebate, there are new programs that replace the old ones. Click here to find out more about Puget Sound Energy heat pump rebates.