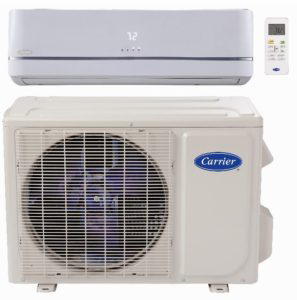 Just $3,600*
All Seasons Inc. and the Tacoma Power Ductless Heat Pump program offers a $500 instant rebate. Simply purchase your new Carrier® high efficient and we will take care of all the paperwork for you.
0% Interest*
If you prefer, you may qualify for 7- year 0% Interest up to $4,000 through Tacoma Power.  This is a limited time offer, so don't miss out!
FREE Ductless Heat Pump**
You may qualify to receive a carrier ductless heat pump with $0-down and $0- monthly payments! Simply differ your payments up to $4,000 until the day you sell your home. This special limited time offer is reserved for income qualified customers and sponsored through Tacoma Power. Do you qualify? Start saving energy and enjoy air conditioning today!
Click here for a list of all Carrier® Products
What is a Ductless Heat Pump from Tacoma power?
A ductless heat pump system provides you the ability to control and maintain your home's temperature for a fraction of the cost. Using a ductless system as your primary heat source ensures your entire home is comfortable, even on hot and cold days. So in the winter you are toasty warm, and in the summer you will enjoy relief and beat the heat.
Tacoma Power Ductless Heat Pump Requirements
AHRI efficiency must be minimum 9.0 HSPF and 14 SEER rating, so you should verify with us- your Tacoma Power Master installer
Your ductless heat pump must have a listing with BPA's Qualified Products List
Tacoma Power must be your electric utility provider. Alternatively, check out this list of other utility rebates
We must install your ductless heat pump in your living room or main living area, so if you want one installed in a bedroom, you may consider a multi-head ductless heat pump
For more information about Tacoma Power Ductless Heat Pump requirements, please visit www.goingductless.com
Tacoma Save Money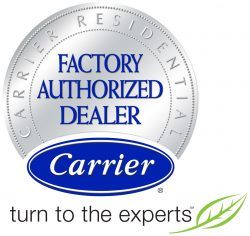 Save 25 – 70% of your heating cost in 4851 S Washington St, Tacoma, WA 98409. All this while you enjoy air conditioning this summer. You should see a payback on investment (POI) in just a few short years. You will also see a Return on investment (ROI) exceed 300% Over the life of your system. Payments start at just under $49.00 per month, so why delay?
Call for more information – (253) 879-9144
*Price shown for a Carrier comfort model ductless heat pump after rebate. Permit fees and sales tax may vary. Permits and sales tax will be applied at an additional cost.
** Free Ductless Heat Pump offer is limited to income qualified homes using Tacoma Power as their primary source of heat. Not all individuals will qualify. Contact us for details.