If you need Air Conditioning Service or Repair in Tacoma, All Seasons is There for You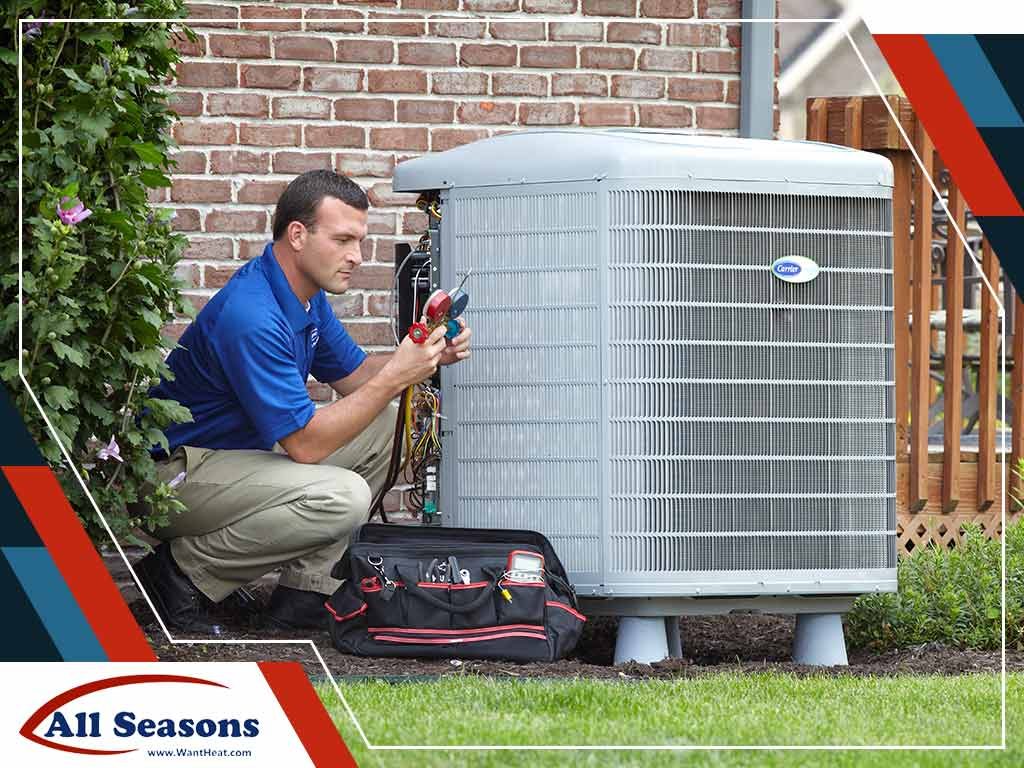 You may need air conditioning service if you turn down your thermostat, but there is no cold air. This can soon become a hot sweaty mess! But luckily, you can keep your cool. Get the help and support you need from All Seasons Inc.
Air Conditioning Service & Repair From the Best- All Seasons Inc.
When you put your trust into All Seasons to service or repair repair your A/C, you get to work with the most respected HVAC company in Tacoma. We offer the following benefits:
Over 30 years of experience
Quick air conditioning service
A customer Service rep that really cares
Air conditioning repair specialists that are factory trained
Priority repairs for VIP clients with a maintenance agreement
Emergency repairs
Experience with Air conditioners in traditional and mobile homes
In addition, we have a lot of experience with many brands and styles of air conditioners including: heat pumps, ductless heat pumps, hybrid cooling systems, and more.
Trust Us for Air Conditioning Service & Repair Tacoma
Aside from the air conditioner simply not turning on, there are a range of other signs that can indicate you need a repair. If you are having any of the following issues, it may be time for air conditioning repair:
Your Air Conditioner never cycles off
Rooms in your home are different temperatures
Water is leaking in your garage
Condensate is pooling on the floor around your furnace or fan/coil
Your air conditioner makes loud noises while running, or no noise at all
The air coming from your vents isn't as cold as it used to be
Your thermostat doesn't turn on your HVAC system
You have a high electric bill
Your air conditioner runs, but doesn't cool
Those are just some of the issues you may notice. Sometimes you will blow a fuse or trip a circuit breaker. If this happens on numerous occasions, turn off the breaker and contact us to set up an appointment
When your air conditioner is showing any of these issues, contact All Seasons for A/C repair in Tacoma, or set up an appointment online. We will dispatch one of our team members, right to your home and get your A/C purring like a kitten. To avoid surprise emergency repairs, consider contacting us about air conditioning service and maintenance.
Air Conditioning Replacement
If your A/C is really old, or perhaps you do not have one at all? We can help with that too. For more information about our high quality Carrier Air Conditioners, please click here.
Contact Us Today
Whether you are suffering from a broken air conditioner or perhaps a condensation leak, our expert repair technicians will fix you up- likety split. Call All Seasons Inc. at (253) 879-9144 to schedule a service or submit an online request to get started.