Furnace Maintenance That Will Keep You Comfortable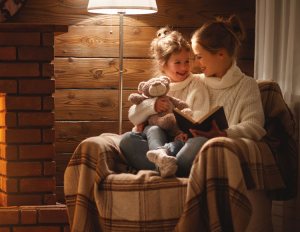 Maintenance is essential if you want your furnace and heating system to last. Ideally, you should schedule a heater or furnace tune up at least once a year, and you should always try to do it before the cold weather sets in. At All Seasons, we offer the services you need.
Hiring All Seasons for Heating Maintenance in Tacoma
We started All Seasons over 25 years ago in 1993, and when we work for our clients, we bring them the services they need and expect to keep their homes comfortable through all four seasons of the year. Hiring All Seasons for heating service and maintenance offers the following benefits:
Experience with multiple types of heat pumps, furnaces, and HVAC systems
Heating repairs and installation as well as annual furnace tune ups and routine heating maintenance
Convenient financing available as needed
High levels of customer satisfaction
Optional maintenance agreements for clients who want extra peace of mind
The Importance of Heating Maintenance in Tacoma
The winters in Washington can be cold, and when the temperatures drop and you turn on your heating for the first time, you want the furnace to work. When you arrange heating service in Tacoma, you get to enjoy the following advantages:
Helps your system run more efficiently
Potentially helps lower your heating bill
Identifies necessary repairs before they snowball out of control
Gives you peace of mind that your heater will work when winter comes
Extends the lifespan of your heater
Improves the safety of your heat pump and furnace
Safeguards the functioning of your air conditioner if you get a HVAC tune up
And more
Furnace Maintenance Agreement in Tacoma
At All Seasons, we believe heater and furnace maintenance is so important that we offer service agreements to our clients. With our VIP service maintenance agreement, you get annual tune-ups on your heating or cooling system plus discounts on repairs, annual credits to use toward new HVAC systems, and priority service on emergency repairs.
Heating service and maintenance is the most effective way to safeguard the lifespan and efficiency of your heating system. To set up maintenance, contact us at All Seasons today, or use the online form to set up an appointment.
Contact Us Today
We know the inconvenience of a broken HVAC system. That's why our experts at All Seasons Inc. look forward to maintaining customers' heating systems so that they don't run into problems frequently. To stay worry free all year round, call us at (253) 879-9144 to schedule a service or submit an online request to get started.