Excess humidity is a common problem many homeowners today face, especially in the summer. It comes with a "sticky" feeling, and that's not because heat from the outdoors is getting into your home. Rather, it's the presence of moisture in your indoor air that creates a hot, muggy environment. Fortunately, there are things you can do to tackle this issue.
All Seasons Inc., one of the leading furnace companies in the local area, shares ways to reduce indoor moisture in your home and keep it maintained within acceptable levels.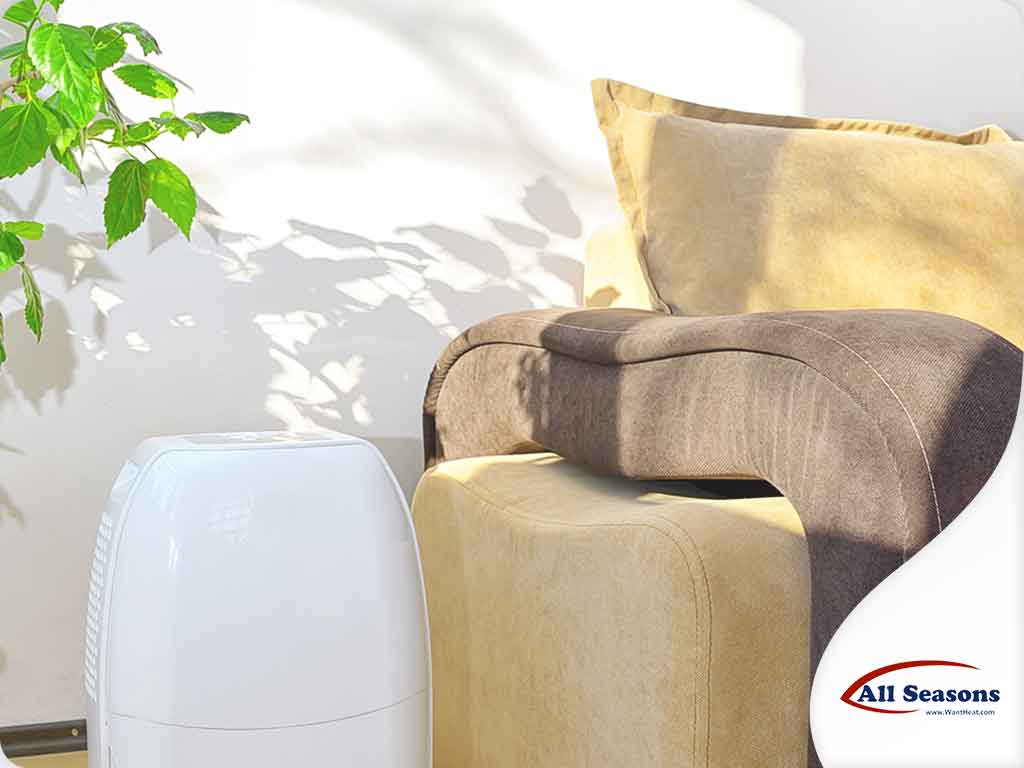 Investing in a Dehumidifier
The recommended level of relative humidity for homes is around 45% to 50%. Investing in a dehumidifier is essential for keeping humidity levels within this ideal range. Be sure to first determine how much moisture needs to be removed, and from what amount of space. For this, you can choose a product based on capacity—small, medium, large or whole-home. The type of space should also be considered. Several models include those made to be used in crawl spaces and those used in floor cleanup.
Using Exhaust Fans
Air conditioning companies like All Seasons know for a fact that certain HVAC systems are capable of dehumidifying the air indoors. However, it still makes sense to install exhaust fans in areas around the home where moisture levels are at their highest. Make sure these fans are installed in the kitchen, bathroom and basement.
Other Moisture-Reducing Tips
Inspect faulty pipes and clogged gutters. Repair leaks or seepage in and around your home to keep moisture levels low. Also, make sure the exhaust hoses of appliances are properly vented to release the warm air outdoors. More importantly, utilize your windows for ventilation. Open them up for a short amount of time every day to release stale air and increase fresh airflow.
For your HVAC needs, turn to All Seasons Inc. We offer industry-leading Carrier® products with the most advanced technology that aims to ensure complete comfort and safety in your home. We also aim to provide services that are unique and energy efficient.
We're also one of your local electric panel companies. We can help install electric panels that will make your home safe and allow for future safe electrical upgrades. Call us at (253) 203-6200 or fill out our contact form to request more information. We serve residents of Gig Harbor and Tacoma, WA.