The Home Air Conditioning & Heating Repair Specialist Pros in Fife, WA!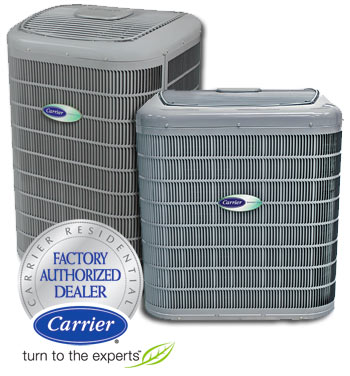 If you live in Fife, Washington, you understand the importance of having both a heating and air conditioner system. With temperatures dipping into the low 20's in Winter and soaring beyond 90 degrees and humidity levels around 80% in the Summer, things can get pretty uncomfortable in a hurry. Especially since they seem to die out on the coldest night, or the hottest day of the year on record! Luckily, All Seasons is here when times get tough. Nothing is more frustrating than dealing with a broken furnace, air conditioner or heat pump, but luckily we offer the best heating and AC repair services in the area.
Here at All Seasons, we know that residential HVAC problems can be a pain. Ease the headache by calling us today. Just one call and you'll be well on your way to your comfort zone. See below for reasons why we're the best in the area:
Serving the area since 1993
Factory Authorized Carrier Dealer
A Wide Variety of HVAC Products
A Wide Variety of HVAC Products
Financing Options and Specials
And More!
Furnace Repair & Service That Fife Can Trust
You're sure to love a new furnace in your Fife home, especially as winter approaches. Why wouldn't you? A furnace is a wonderful option to heat your residence. See below for some benefits of choosing a furnace:
Cost Effective
Energy Efficient
Multi-Use
Heats Large Areas
Widely Available
And More!
Heat Pumps You Can Depend on in Fife, WA.
Heat pumps provide outstanding comfort control for your home or business. Whether you're seeking warm air for those cooler months or you need cold air for those hot summers, a heat pump is a great option. Here at All Seasons, we understand the importance of your home environment. You want one where you can feel comfortable and relaxed. Our outstanding products and services are always centered around you and your comfort. Whether you need a brand new heat pump installation or you need a simple AC repair, our qualified technicians can solve your HVAC issue with ease. Don't settle for the poor service from other companies. For whatever problem your HVAC system throws at you, All Seasons has a solution so feel free to call us today. See below for a list of our amazing HVAC products:
Contact Us Today
For exceptional air conditioning services and systems, choose All Seasons Inc. as your trusted HVAC company. Call our experts at (253) 879-9144 to schedule a service or submit an online request to get started immediately.