Rebates
$4,000 in Savings
Tacoma Power Heat Pump
All Seasons Inc. and the Tacoma Power Heat Pump program offers up to a $2,000 instant rebate. Along with potential federal tax credits, that's a savings of $4,000.00. Simply purchase your new Carrier® high efficient ductless heat pump, and we will do all the paperwork for you. Save Instantly, or save over time. The choice is yours. This is a new program and applies to to all qualifying models. This  offer may change at any time, so don't miss out!
Click here for a list of all Carrier® Products
What is a Heat Pump Tacoma?
A heat pump system provides you precise temperature control and maintain your home's temperature for a fraction of the cost of an electric furnace. Using a heat pump system ensures your entire home is comfortable, even on hot and cold days. So you are cozy and warm in the winter, and you will enjoy central whole home cooling- all summer long. It's built right in and included at no extra cost.
Tacoma Power Heat Pump Requirements
AHRI efficiency must be minimum 7.6 HSPF-2 and 13.4 SEER-2
so you should verify with us- your Tacoma Power Heat Pump Contractor
Your heat pump must have a listing with the AHRI directory
We must install your heat pump centrally and connect to your duct air distribution system. If you do not have ducts in your home, you may want to consider a Ductless Heat Pump system
For more information about Tacoma Power Heat Pump requirements, please visit Tacoma Power
Tacoma Saves Money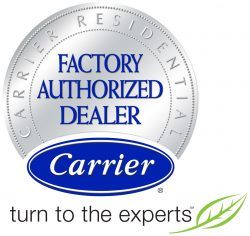 You could Save up to 75% of your heating cost in Tacoma WA. All this while you enjoy air conditioning this summer. You should see a payback on investment (POI) in jus a few short years.   Also, you will see a Return on investment (ROI)  exceed 300% Over the life of your system. Your payments on a heat pump are usually less than the energy and money you waste each month with an electric furnace.
Call for more information – (253) 879-9144