We Have Top-Notch Air Heating Services in Bonney Lake, WA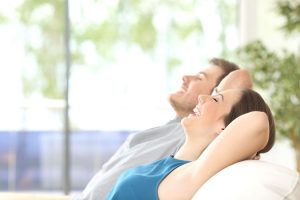 Nothing compares to the amazing beauty of this area. Sparkling water, gorgeous views, pleasant summer temperatures and crisp cold winters make Bonney Lake, Washington a great place to live.
With such a wide range of temperatures through the year, your HVAC system can get a lot of use! Luckily, All Seasons is your whole home comfort expert! With our high-quality Carrier® HVAC systems, you can't go wrong with us! Our heating and air conditioning services are the best in Bonney Lake and we have over 25 years of experience!
Heat Up with Furnace Installation and Repair in Bonney Lake
Staying warm and cozy can sometimes be a tough task come wintertime. That being said, you need a reliable and trustworthy heating company by your side. All Seasons Inc. is here for all of your furnace installation and repair needs in Bonney Lake! Since 1993, our service has been outstanding, and our customers are always satisfied with our work.
We offer Bonney Lake residents and business owners many heating services, including:
Furnace Maintenance
Furnace Replacement
Furnace Repair
Furnace Service
New Furnace Installation
Heat Pump Installation
Heat Pump Repair
PSE Heating ContractorPlease see our high quality Tacoma heat pump products, by downloading a heat pump brochure below.

Carrier Performance Heat Pumps
Bonney Lake AC Repair & Installation
Dealing with an air conditioning problem is never a fun experience. In addition, they always seem to happen on the warmest day of the year. You're warm, you're sweating, and you just want the problem fixed fast. Fortunately, All Seasons has your solution! We're the most trusted AC repair company in Bonney Lake and our technicians are very responsive. No matter the air conditioning issue, no matter the time of day, we can provide you with the outstanding service you deserve.
Air Conditioning services available from our service experts include:
Air Conditioning Installation
AC Repair
AC Maintenance
AC Tune Ups
Heat Pump Installation
Thermostat Integration
Carrier® Air Conditioners
Contact Us Today
If you are interested in working with our highly trained and experienced HVAC experts, call our team at (253) 879-9144 to schedule an air conditioning service or submit an online request to get started immediately.