Heating & Air Conditioning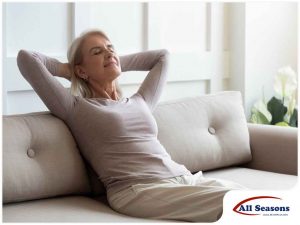 If you live in DuPont, Washington, you'll see your fair share of snowstorms and frigid temperatures. Beyond the winter months, DuPont has some pretty incredible weather. Yes, there will be rain, but summertime provides comfortable temperatures. But temperatures can frequently rise to the high 80s and 90s. Be prepared all year long by calling All Seasons today! We have incredible Heating & air conditioning services in Dupont, WA designed to keep you comfortable. In addition, we have the best technicians in DuPont! We are very professional and carry a NATE Certification under our belts.
We Have the Furnace Heating Repair & Service that DuPont Residents Can Trust
Nobody knows furnace repair All Seasons, Inc! Keeping your furnace running smoothly is an important task and we know this fact. Our trained technicians make all of DuPont's furnace service needs go down with ease. Don't settle for the unreliable service from other companies. Whenever you're dealing with a furnace repair in DuPont, be sure to give us a call. See below for just a few of our services:
Heat Pump & Air Conditioning Installation in DuPont, WA Knows We're The Best
Over time, AC and heat pump units lose their power. They might get outdated or, even worse, break down. Even though you never want to think about it, heating & cooling systems can die out at any time. For these occasions, you need an HVAC company you can count on. All Seasons, Inc. should be your top HVAC choice! We make your comfort in DuPont WA our top-priority. We focus 100% on our customers and there's no heating or AC problem we can't solve. Our air conditioning and heat pump installation services are quick, simple, and cost-effective. We can install the best AC unit or heat pump to best suit your needs.
If you need heating and air conditioning services in DuPont, WA, call our HVAC experts at (253) 879-9144 to schedule a service or sales appointment, or submit an online request. We look forward to serving you!