Lakewood Heating & Air Conditioning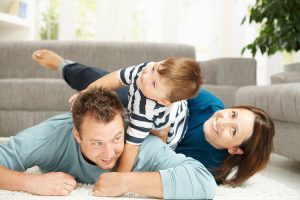 There's a chill in the outside air but there doesn't have to be one in your Lakewood home. You deserve perfect heating and air conditioning in Lakewood, WA. Work and play in a home that's well heated. All Seasons Inc. is your local & truly the best heating and air conditioning service provider in Lakewood, WA. Repair experts for over 25 years. We are here for you and your family during the winter months, to ensure that you stay comfortable All Seasons long.
Furnace Service, heating & air conditioning Repair in Lakewood, WA that You Can Trust
Furnace services are all performed by expert technicians who care about giving you a great experience. Repairing your furnace in Lakewood, WA has never been easier than it is with All Seasons Inc. Our customers are always satisfied, because we're the best in the business. Some of the great things about us include:
Extraordinary Heat Pump Systems in Lakewood
Your Lakewood, WA heat pump system will always work at peak performance when you work with All Seasons Inc. A heat pump can be cost effective and very energy efficient. When you call Lakewood, WA's heat pump repair experts, you'll be calling a company that's been heating and air conditioning in Lakewood, WA since 1993. Our commitment to our customers can't be beat. We offer Lakewood, WA many services, including:
See our high quality Lakewood heat pump products. 
Furnace Systems- Heating and Air Conditioning in Lakewood, WA
Your Lakewood, WA home needs a high-quality heating system to achieve maximum comfort. A great choice to heat your home is a furnace. Installing a new furnace in Lakewood, WA means winter won't affect your time inside. With All Seasons Inc.,
Are You Keeping Up on HVAC Maintenance?
Is your system making strange noises? Not feeling the cold or warm air you desire? If you answered yes to either of these questions, your HVAC system could be running its last course. All Seasons Inc. specializes in maintenance for heating and air conditioning in Lakewood, WA, so you can relax. Being stuck without AC is be a miserable experience, Therefore we recommend getting your AC unit checked at least twice a year. Check out your benefits of HVAC preventative maintenance below:
Can save you thousands in repair costs, by catching minor problems before they become big expenses.
Scheduling focus around you, to prevent inconvenience to you.
Affordable maintenance plans that have a small monthly charge, so you can control your expenses.
Annual air conditioning maintenance, will keep your AC unit functioning quietly.
Higher energy efficiency, to save on your utility bill.
Eliminates the growth of mold, so you keep your home more healthy
because we help prevent damage to equipment, we will extend the life of your HVAC system.
Extends the life of your heating or cooling system.
Prepares your cooling system, for the heat of summer.
Gets your AC unit in tip-top-shape.
When we provide our precision tune-up, your system works at peak performance.
More bang for your buck, so your buck goes further.
Less stress from dealing with repairs, so you can go on with your life.
And Many More!
We're the #1 Choice for Cooling Services in Lakewood WA!
We have all been there. You're warm, you're sweating, and all you can think about is cranking on your AC unit. You go to your thermostat to crank down the temperature and… nothing happens. What do you do next? Give All Seasons a call! We can check out your cooling system and diagnose the issue. Our technicians are NATE Certified, so they have the highest level of certification in the HVAC industry. Whether you need a simple AC repair or a whole new custom air conditioning unit, All Seasons has the products and services you can trust.
All Seasons is your comfort experts in Lakewood for over 25 years, so we always focus on our customers. Whether you need heating repair or cooling services, give All Seasons a call today.
Contact Us Today
All Seasons Inc. is the HVAC company that you need! Our team looks forward to visiting customers and solving problems in their Lakewood home or business, so Call us at (253) 879-9144 to schedule a service or submit an online request to get start immediately.