Edgewood Heating & Air Conditioning You Can Trust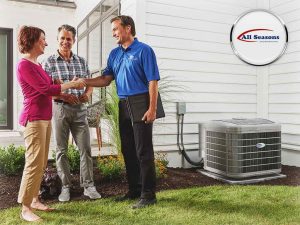 You may not think about your HVAC system often. You just always expect it to be there and work effectively to keep your Edgewood home comfortable. For optimum comfort, it's extremely important to keep a keen eye on your cooling and heating system. Over time, these HVAC systems lose their performance. Day after day, these systems work harder and harder to keep you comfortable. This is why you must keep up on your AC, heat pump, and furnace repairs and maintenance. If not, a new heating and cooling system could be in your near future. At All Seasons, we specialize in HVAC maintenance and tune-ups. We can ensure your heating and air conditioning system is working efficiently and effectively, and if it is not, we are fully equipped with the Carrier products to give you the best installation in the area. Customer satisfaction is always our #1 priority.
See why we're the best HVAC company in Edgewood, Washington
Wide Variety of Heating & Cooling Systems
24/7 Emergency Services
Factory Authorized Carrier Dealer
Top-Notch HVAC Services
Professional, & Reliable Technicians
Over 25 years of Industry Experience
Many Specials and Promotions
Fast, Responsive, and Friendly Service
Customers are our #1 Priority!
We're the #1 Source for Furnace Installation & Repair in Edgewood
You really can't go wrong with a new furnace for your Edgewood home. When you work with us, you're getting a team that's skilled in not only furnace installation, but also furnace repair. Keeping your furnace working smoothly is our priority alongside giving you exceptional customer service. A few other services we provide Edgewood include:
You've got a cold home and we've got the tools to fix that problem. Call us today and schedule an appointment to get the heating service you deserve!
Need an AC Repair in Edgewood? We're the Team for You!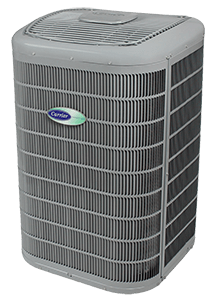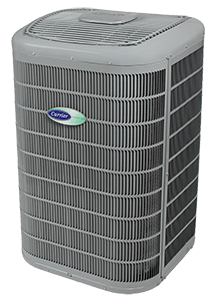 During the hot summer months, sometimes all you can think about is getting home to crank on that AC unit to full blast. You're warm, you're sweating, and all you want is that cool air hitting your face. Imagine getting home to only realize that AC unit is now broken. As for most people, this is a time when stress hits hard. You're annoyed, still sweating, and now you have to deal with AC Repair. Luckily, All Seasons Inc. is here to help! We understand how frustrating this dilemma might be. That's why we take pride in our amazing customer service. We know you have an HVAC problem and we know you need it fixed fast. The technicians at All Seasons Inc. are very responsive, reliable, and professional. In addition, we know that these issues are very time-sensitive. If you call us for an emergency repair or install, we can be at your door within minutes.
See below for a list of our incredible Air Conditioning services:
Let our NATE-certified technicians take care of your air conditioning troubles! Call us at (253) 879-9144 to schedule a service or submit an online request, so we to get start immediately.