HVAC Service & Repair you can trust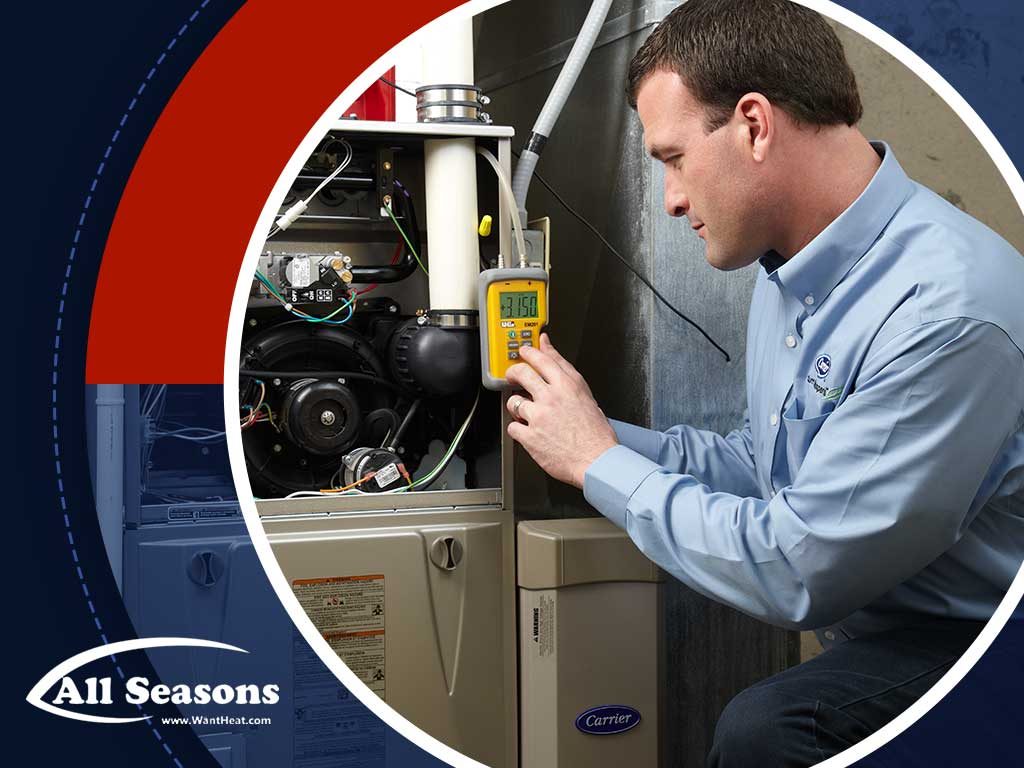 You have come to the right place! All Seasons Inc has been providing quality HVAC service & repair of Heating and Air Conditioning systems for over 25 years.
If you have no heat or just feel it is time for an HVAC tune-up, just give us a call. We have fixed pricing to diagnose and troubleshoot your system. You do not pay by the hour, so you save money! Once out technicians have diagnosed your system, we will provide a detailed proposal of recommended repairs for your review. We do not start the work until you approve the price, so you have peace of mind knowing exactly what to expect. There are no hidden fees.
Servicing All Makes & Models

Our goal is to make your HVAC service a great experience. Our team is comprised of industry experts who offer the best solutions, but the decision is always yours. We service all makes and models and are factory trained, so you know you are getting the best service in town.
HVAC Tune-up
Maybe your HVAC just need some maintenance or a system tune-up? If so, we have you covered. We have multiple service maintenance plans to choose from.
Repair Service or Replace?
Is your furnace, air conditioner, or heat pump getting old? How do you know if you should Repair or Replace?
Free Scorecard
What is the health of your current HVAC system? Would you like to put your current Heating & Cooling system to the test? If so, download your Scorecard for FREE!
Contact Us Today
For the best residential HVAC service & repair, look to All Seasons Inc. Our HVAC experts will solve any heating troubles that you may be experiencing! Call our team at (253) 879-9144 to schedule a service or submit an online request to get started.