Graham Heating & Air Conditioning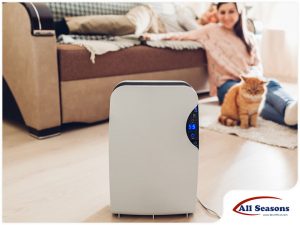 Simply put; we care about your comfort. Day after day, year after year, we always make our customers the #1 priority. Whether you're in need of a simple furnace or AC repair or a whole new HVAC System install, we can get your Graham Heating & Air Conditioning service you deserve. All Seasons; serving Graham residents with outstanding service since 1993 and our technicians are very experienced. They are NATE Certified, therefore they are very professional. In addition, we are also the most reliable and responsive. Whenever you call us for an emergency HVAC repair or heat pump installation, we can be at your door within minutes.
See below for reasons why we're the best HVAC company in Graham and surrounding areas:
Graham Heating & Air Conditioning- Heat Pump Experts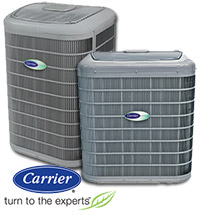 Looking for a new heat pump system? Here at All Seasons, we carry a wide range of heat pumps that provide you comfort. No matter the size or you home or business, we have a heat pump solution for you. Since 1993, we've been providing Graham residents with exceptional heating and cooling services. No matter the time of year, no matter the time of day, All Seasons always focus on your comfort. Call us today and you'll see why we're the best HVAC company in Graham and surrounding areas!
Don't shiver anymore! Call us today!
Rebates
All Seasons teams up with Puget Sound Energy (PSE) and Tacoma Power (TPU), so we provide all of the best rebate incentives for Graham homeowners. To find all of your Heat Pump and Gas Furnace Rebates available to you, click here
The Furnace Service & Repair Graham Heating & Air Conditioning Can Rely On
Your home is your sanctuary and you want a heating system that keeps you comfortable all season long, so consider calling All Seasons Inc. for furnace service in your Graham, WA home! Our technicians will be happy to help out with any furnace issue you're having. If you are in need of a repair, then call us today. We provide Graham, WA with top-notch furnace repair and furnace maintenance, to ensure your system is running smoothly. All of our services come with our satisfaction guarantee! Some other Furnace services we offer Graham residents include:
Trust Us For Top-Notch Heat Pump Installation in Graham, WA!
A heat pump is a great choice to heat-up your home. Because energy efficient options are so important, heat pumps are a great fit for your wallet. If you are In need of a new heat pump today, finding the perfect heat pump in Graham, WA is as easy as calling All Seasons Inc. First, we're all about keeping our customers happy no matter what. Second, heating service is our specialty in Graham. Finally, we'll ensure your home stays at a comfortable temperature. Other great things about our company include:
AC Units in Graham, WA
Is your AC unit or heat pump working properly? If not, you could be wasting thousands in energy. When these systems aren't working at peak-performance, your money just goes down the drain. Just like most things, the effectiveness of these units fade over time, so you're constantly running these systems, then they could  be running their last course. If you notice that your AC unit or furnace isn't working like it should, then give us a call today. We can diagnose your HVAC systems, and then offer some professional solutions. Now could be the perfect time to get that new AC unit you've always wanted!
See below for a list of our incredible products:
If you are looking for a reputable HVAC company in Graham, WA, look no further! Our team at All Seasons Inc. provides honest installation, repair, and maintenance solutions for all heating & air conditioning needs. Call us today at (253) 879-9144 to schedule a service or submit an online request.