Carrier's Warranty Policy for the Health of Your System
Trust
When you put your trust in Carrier, you are putting your family's comfort in excellent hands. Carrier is the only home comfort HVAC equipment that can claim it's been number one since day one. That's because Carrier invented this industry.
For more than one hundred years, Carrier has been answering the call to deliver indoor comfort systems that are effective, efficient, and reliable. We are extremely confident in the quality of our products and back it up by offering the best standard warranty program.
In response to consumer demand for increased protection, Carrier is proud to offer a standard 10-year parts limited warranty*, to provide greater peace of mind.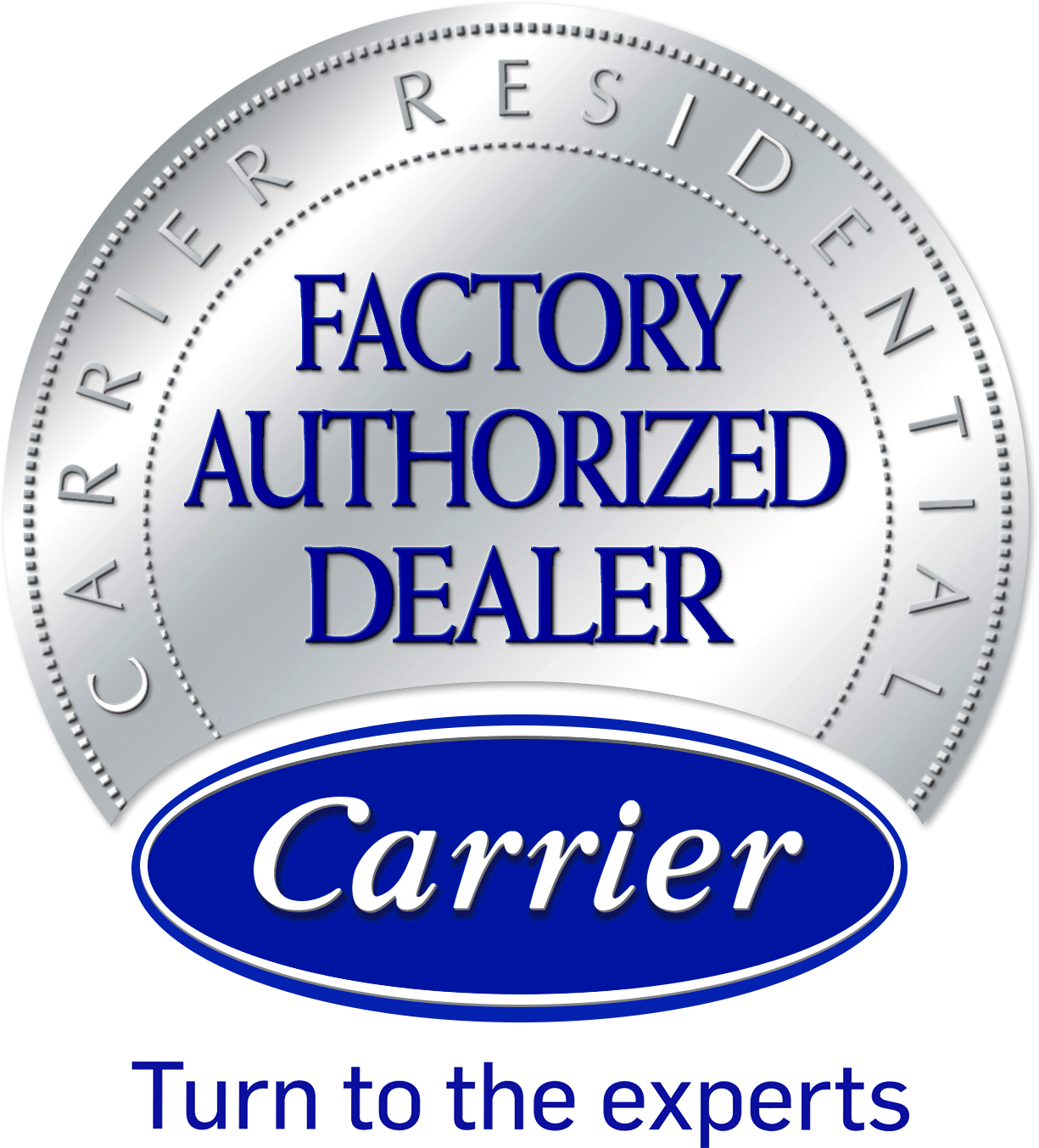 Confidence
Think of our warranty program as Carrier's health insurance. Even the healthiest people may get sick, and even the highest quality products need occasional servicing. It's a fact of life. That's why most people carry health insurance, and that's why most people want warranty protection on their indoor comfort systems.
Experience
When you choose Carrier, you not only select the world's leader of indoor comfort products, but you also count on the expertise of your local dealer.
Our products speak for themselves, but we wouldn't have the reputation we have without our nationwide network of Carrier dealers. These dedicated HVAC professionals help ensure maximum performance by keeping up-to-date on installation, maintenance, and industry innovations.
Carrier offers a full line of indoor comfort products. These products work to enhance your comfort with heating, cooling and indoor air quality. Rest assured knowing your comfort investment is protected with our 10-year parts limited warranty.
10 Year Carrier Warranty
Carrier's 10-year parts limited warranty*, stretches a full five years beyond the common five-year program, so you can enjoy comfort with the satisfaction of knowing you're covered. You can count on Carrier and your local Carrier dealer to provide the service you need to ensure lasting comfort, peak performance and maximum energy efficiency.
---
*Upon timely registration. Warranty period is five years if not registered within 90 days. See warranty certificate at carrier.com for complete details.
Contact Us Today
Our customers can be confident that Carrier's warranty is the best in the industry. We are proud to offer high quality equipment along with an even better warranty. If you are interested in learning more about our HVAC systems, call All Seasons Inc. at (253) 879-9144